This fun Mom is making THE cutest jewelry. You might want to be dropping some serious hints to the hubby soon so you can be "surprised" with one on Valentines. :)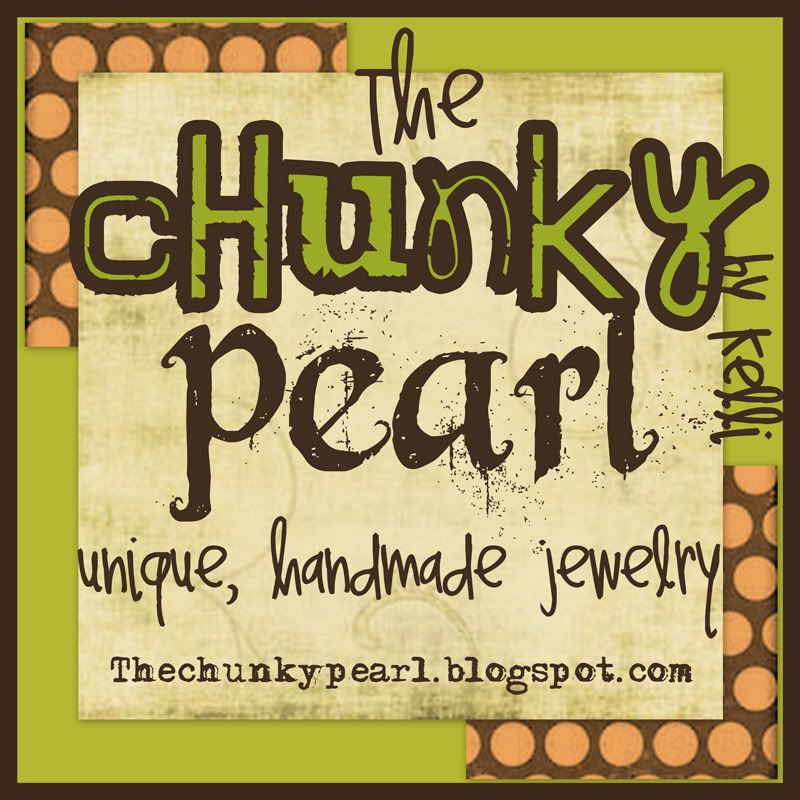 What is the name of your business?
The Chunky Pearl

How did you come up with that name?
Most of my jewelry is big and chunky and most have at least one pearl.

How long have you been doing this?
The Chunky Pearl business started summer of 09'

Please explain a little bit about your product/business and how you developed the concept behind it:
I love unique jewelry and started a hobby of embellishing my own beads. Soon the hobby became a business.

What makes your product/business so unique?
The hand embellished beads and the overall chunkiness.

Do you have a website?: http://www.thechunkypearl.blogspot.com/


What is the hardest part or have been some of your struggles starting your own business?
Getting the word out/advertising.

How do you balance your business and your family?
I make most of the jewelry while my 18 month old is sleeping and my husband is at work.

What are some of your short and long term goals with your business?
short- continue coming up with new ideas
long-more sales


Thanks Kelli! Kelli is offering free shipping to my readers: Readers must enter "free shipping" in instructions to buyer box.




I really don't think they could get any cuter.